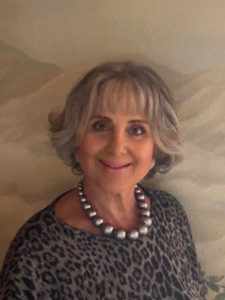 Ms. Nora Levy, a professional interior designer for the last 30 years, graduated from the University of California with a Bachelor of Arts in Interior Design in 1983. Nora is fluent in English, Farsi and Hebrew, as well as working knowledge of French. Because of her diverse background and interests, she is knowledgeable in variety of interior designing styles, ranging from Oriental to European, from classical to modern, and from elegant to exotic. She has engineered a number of set-decorating projects for the movie industry in the past years. She is very personable, outgoing, energetic, responsible and motivated. 
In 1981-1986, she was a partner/owner of the CARITTA Couture Boutique located on Rodeo Drive, Beverly Hills.
Her primary responsibilities included purchasing of merchandise inventories from abroad, management, advertising, and sales.
From 1980 to present, Nora Design was created for the purpose of interior design and/or consultation for various residential, commercial and hospitality projects. Numerous projects have been actualized nationally as well as internationally. Designs were completed with guaranteed customer satisfaction in locations such as Beverly Hills, Bel Air, Santa Barbara, Mexico City, Israel, etc. The company also serves as a liaison between architects and contractors.
In addition, the business provides procurement of materials including marble tiles, fabric, art collectibles, antiques, accessories, furniture, lighting and much more. The scope of the company is to provide elegance and style, both within the client's budget and in accordance with customer's specifications.
In 2000, she established larger upscale clientele focusing on design, consultation and manufacturing of custom made draperies and window treatment.
Her clientele covers retail and the interior designer trade in southern California. A recognition is her Certification as a Window Fashions Certified Professional granted to her after passing the rigid professional standards and criteria by the Window Fashions Certification Program, an internationally acclaimed and recognized window treatment program.
Nora was awarded "Best Designer for Window Treatment" in 2003 by LA Design Handbook. Most recent Nora was featured in L.A. Home 
At Nora Design, we offer a complete one stop solution to all your interior design and staging needs. 
Contact us now to schedule a consultation. 
Homes, Condos, Apartments, Staging,
Open Houses, New Construction
Residential Photos
Modern Design Photos
Jet & Yacht Photos